After nearly a decade of working in digital media, we are incredibly excited to have Erika as our latest NuRoots team addition and have her connect with people face-to-face, rather than from behind a screen.
Erika is also the co-host of the podcast 2 Jews Talking, as well as a proud alumna of the LA City Municipal Dance Squad (she makes a cameo in VICE's The Creators Project.) Back in the day you may have attended one of her interactive screenings of the 80s cult classic Troop Beverly Hills. Her friends consider her a "pop culture savant". She has the ability to name that tune in 4 notes. And she once went as the 405 for Halloween.
Ma Kore? (How are you?) 
With everything going on in the world these past few weeks, I find myself fluctuating moment to moment from being so grateful to everything I used to take for granted and to feeling lost as to how best to help.
Who / what is your spirit animal?
Gilda Radner performing "I Love To Be Unhappy" in Gilda Radner: Live From New York 
What do you do?
Mexican Coke.
What don't you do?
Green juice.
If your life could resemble any song, it would be…
It's a toss up between "Finale: The Magic Store" from The Muppet Movie and "I Sing The Body Electric" from Fame, because I think both are about self-actualization — and both give me goosebumps.
What's your favorite place in LA, and why?
When I'm going through a rough patch, I like to walk down that hallway in the Griffith Observatory  that shows the entire timeline of the universe. It gives me real perspective to see a visual metaphor of just how many billions of years it took to create our solar system. It allows me to step back and see whatever I'm working through is really nothing but a blip on this timeline — even if it doesn't feel that way.
You know you're from/live in LA when…
When you don't want to leave between Christmas and New Years because it's this special window when it's cold, the city becomes a ghost town with zero traffic and the place just feels different. You feel like you have all of LA to yourself. It's magical.
Fall in LA is amazing, because…
Car seat heater weather, baby!
3 people you'd invite to your fantasy dinner party?
Peter Sagal, Paula Poundstone and Bill Curtis. Basically, I want to play NPR's Wait, Wait Don't Tell Me in the comfort of my home (my life's dream is to be a panelist on the show). If Bill Curtis is unavailable, I'll take Neil deGrasse Tyson.
A question you've always wanted to ask a Rabbi?
I have to imagine that at a certain point, just like any dream job, work starts to feel like "work". Has that ever happened to you? What do you do to stay inspired, get yourself through those times when you feel yourself slipping into autopilot?
You were surprised to find out _______ was Jewish, too.
I was surprised, jaw to the floor, when I found out Meryl Streep WASN'T Jewish.
You become the next big Jewish rapper, what's your rap name?
Bonita Applebaum because for the longest time that's what I thought A Tribe Called Quest was saying and not Bonita Applebum — the actual song title.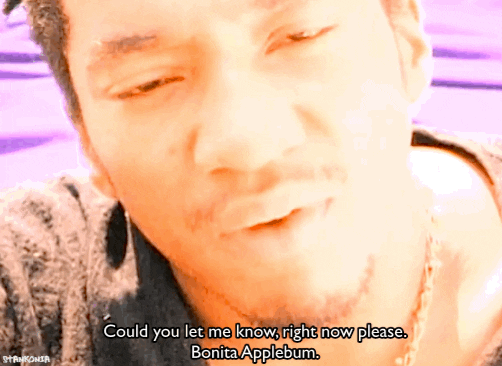 What was your Bat Mitzvah theme?
New York, New York. I wore an ivory dress that looked like a business suit a conservative Senator's wife would own. It was a mistake.
A piece of advice you would give 12 year old you?
Just because someone is older than you doesn't mean they're smarter than you.
Also, don't wear that ivory dress to your bat mitzvah.
A past trend that you wish would come back?
I'm more concerned with trends that I DON'T want to come back: specifically, clothes from 2000-2004.
A piece of good news you heard this week
An NFL rookie donated his entire first game check to Harvey victims who work in the team's cafeteria.
The world could use a little more
Dance.
Give us your top 3 on the East Side for
Bite: Home State
Bev: Opening a can of La Croix while waiting in line at 365 Whole Foods to pay for the rest of my seltzer.